Wire Braid used for the flexible conductor of electric installation,switch gear,electric frunace,storage battery,etc.
Wire Braid is made by braiding a number of spindles (13,16,24,36,40,48,64,96) of best quality round copper wires (0.10,0.12,0.15,0.19,0.20,0.25) or soft tinned wires (0.10,0.12,0.15,0.19,0.20) to become single layer of multilayer type.
If you have any other special specifications, please provide drawings or samples, our company can customize the products according to your request.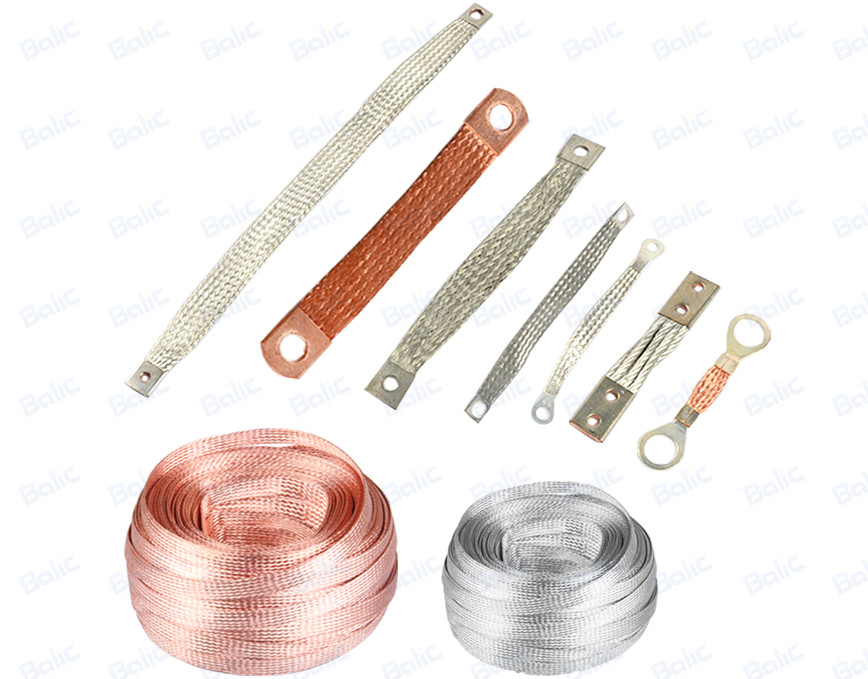 Above is the common size, we also can do according to your requests. Please contact us to get to know more information about our products and service.
Wire Braid is used for earthing system of power plant, transformer station,tower, communication station ,airport, railway, subway station, high building, computer room, petro plant , oil reservoir in the environmental of moist,saline and alkaline,acid and chemical corrosion medium environmental.
All of our products are with strong packing and free of charge, we also can provide packing according to customer's requirement.
Shaoxing Bailijia Electric Co., Ltd always concentrate on electric ground products and electric anti-corrosion products's studying, developing, processing and marketing.
We have got the certification of ISO9001: 2008, and study foreigner's advanced technology and manage experience. We produce the goods according to the American UL safety standard and European SGS Quality Test standard, our goods are exported to more then 20 countries such as American, England, Vietnam, Egypt, Argentina, Australia and so on, we get very good reputation.
At present, Bailijia Co., produce copper earth rod, exothermic welding flux, electrolytic ion earth rod, physical agent of reducing resistance, copper clad steel strand wire and so on, and have more then thousand sizes, our goods are used on petrification, electric, war industry, communication, railway, weather and so on. As one of our main goods copper earth rod, we export more then 100 containers, we will enlarge our producing size, and waiting for cooperating with you in long time.